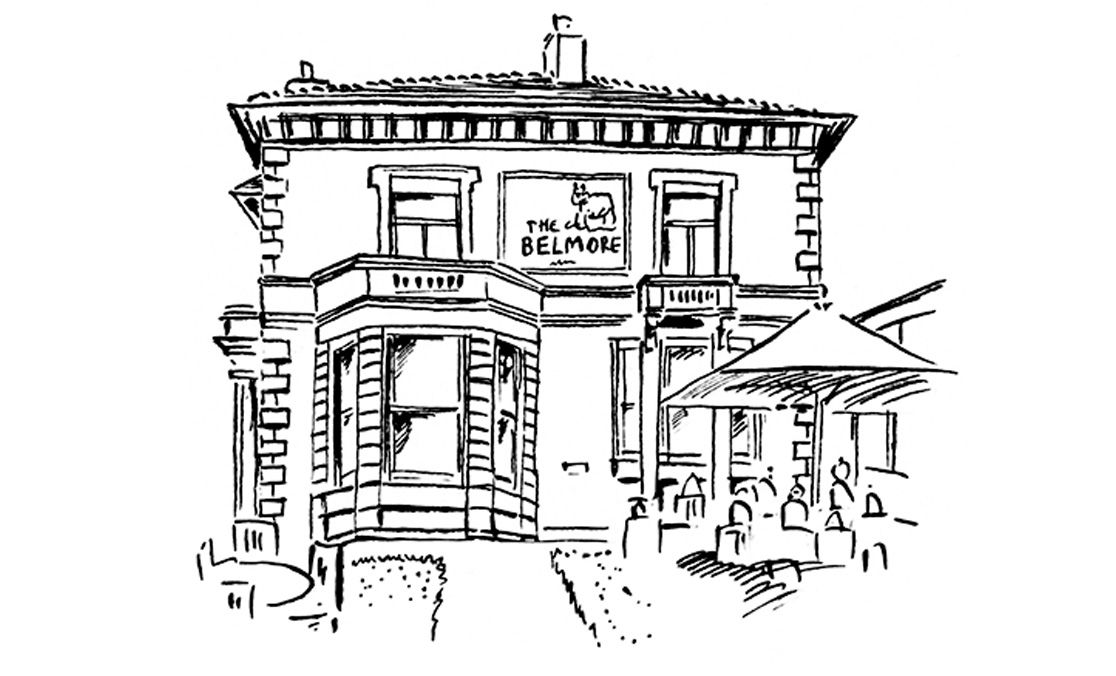 Welcome to The Belmore
Join us at the Belmore, Sale where you can enjoy an evening dining in our stunning restaurant, drinks with friends in our stylish bar or experience a haven of charm and comfort in one of our hotel suites.
Our bar offers a range of quality beers like our Manchester Pale Ale and JW Lees' Bitter. We also have a range of popular and craft gins and wines from our specialist wine merchants, Willoughby's.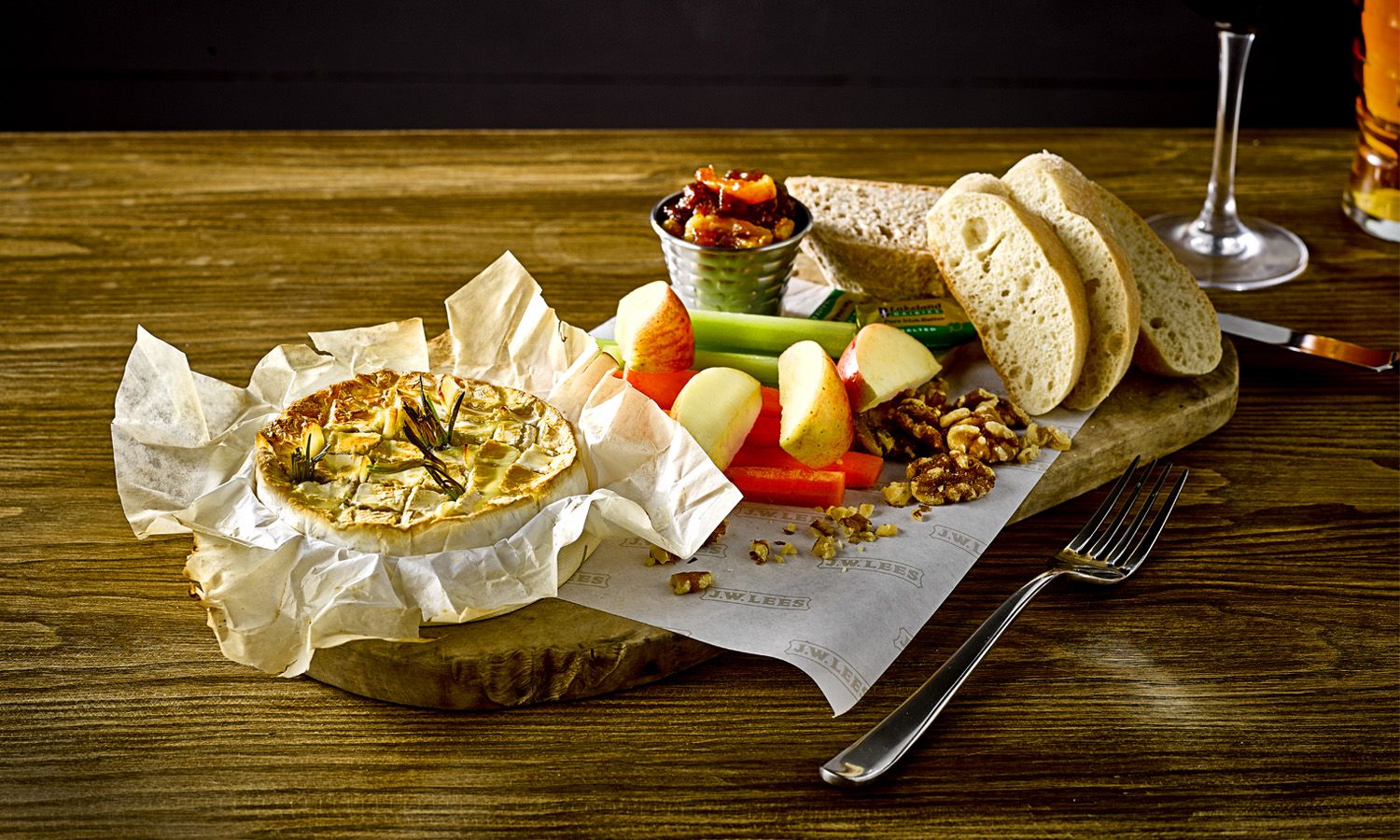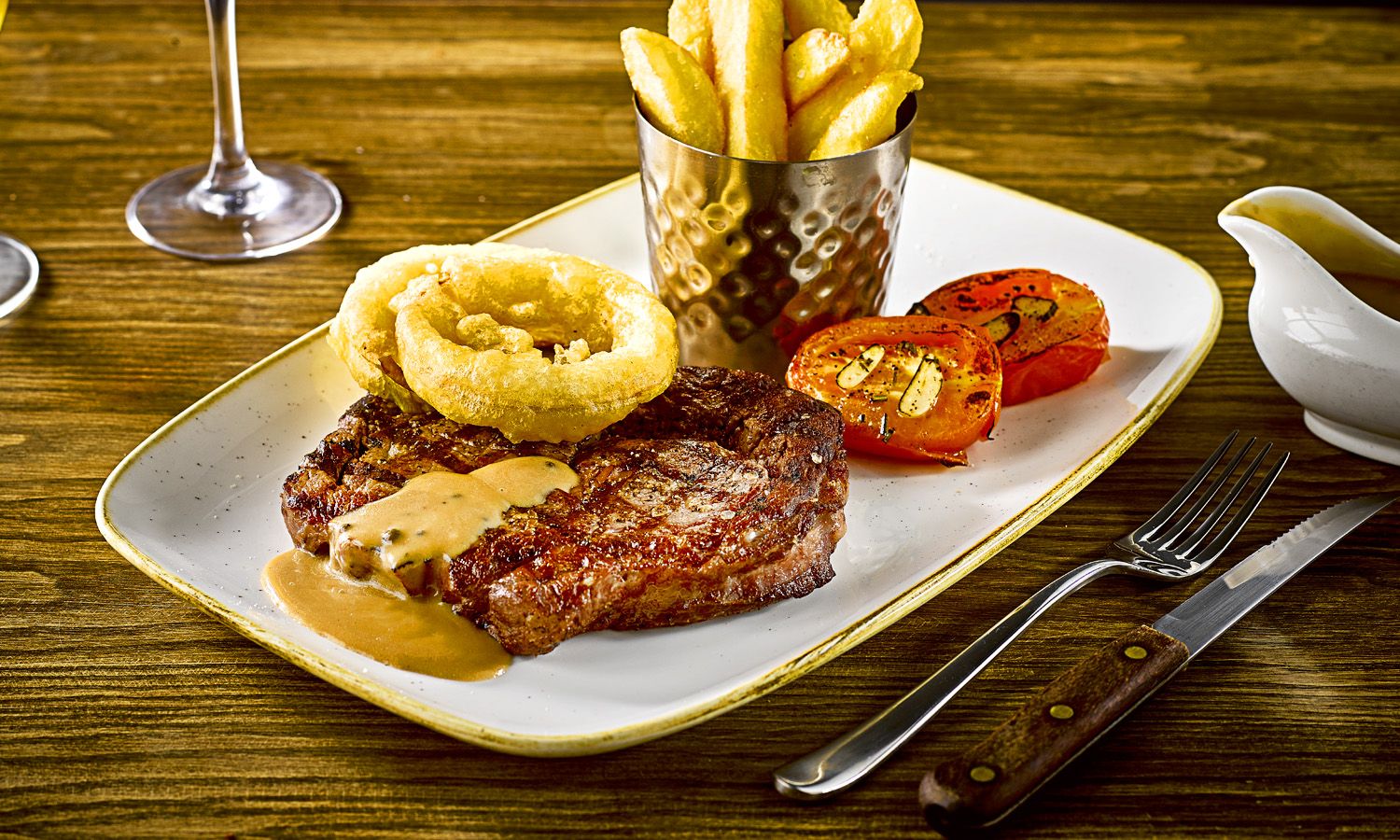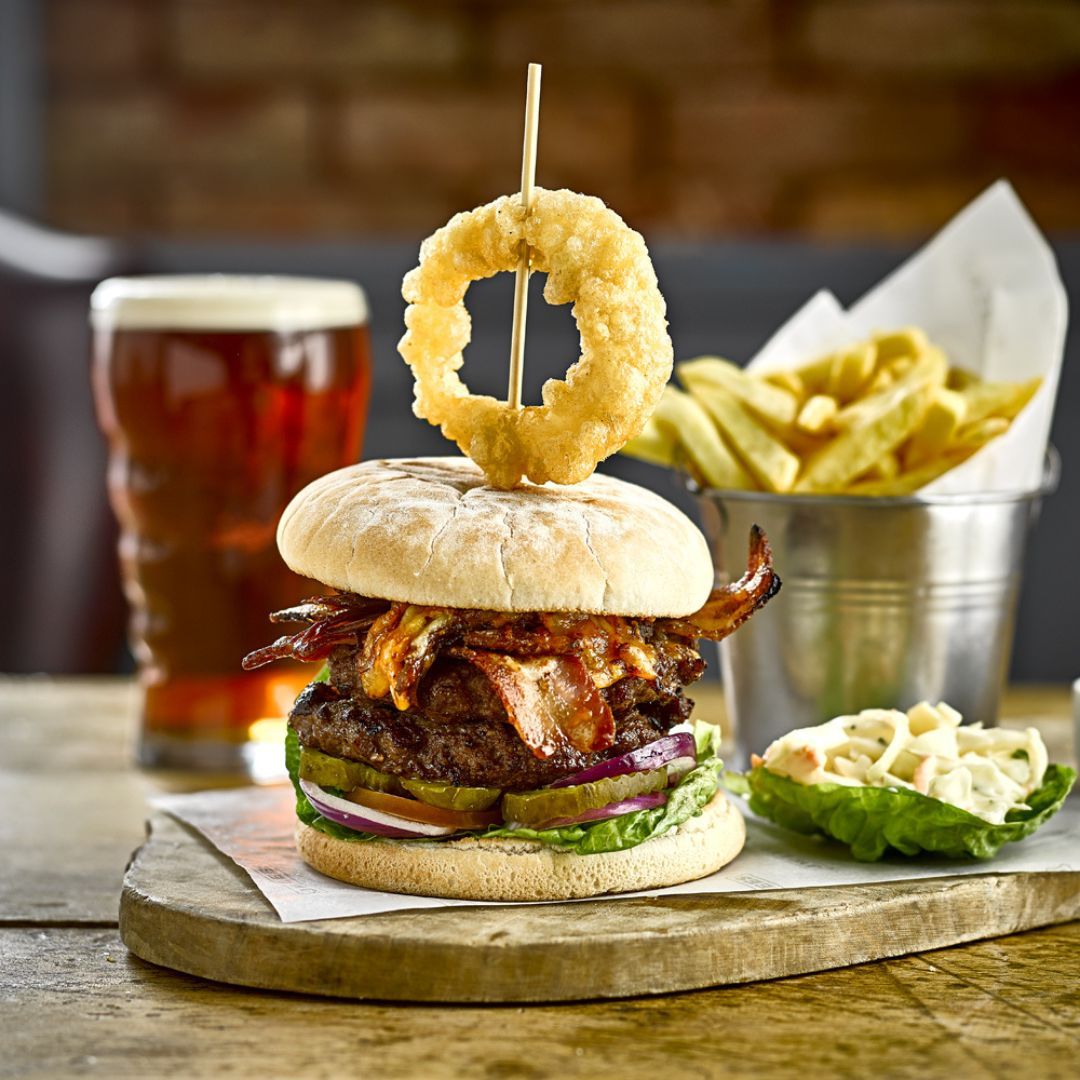 OUR MENUS
Between seasonal specialities like our truffle oil and honey baked camembert and hearty home-cooked favourites, you can expect plenty of choice when you take a look through our menus. From MPA beer battered fish & chips to our legendary homemade three cheese and onion pie, there's a dish for everyone.
Events & Offers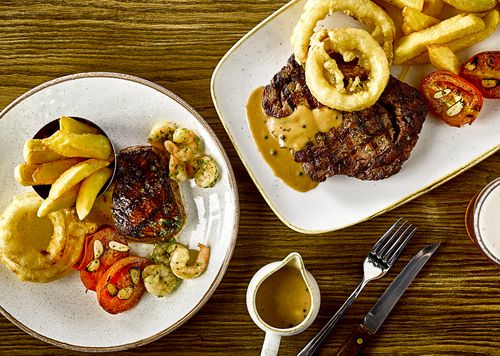 Steak Saturday
Get 20% off any of our steaks on Saturday. Choose one of our grilled steaks and we will reward you 20% off it. Chunky fries and grilled tomatoes come as standard, not forgetting a couple of our beer battered onion rings.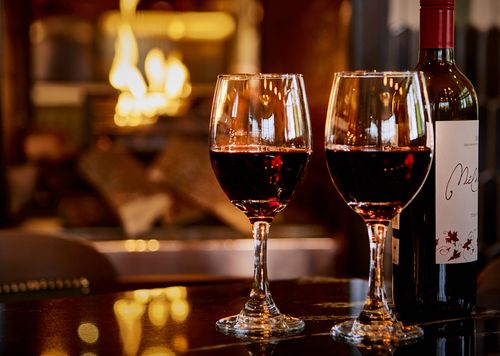 Upgrade with cheese board for two for only £10.
WINE WEDNESDAY
Join us for Wine Wednesday. Buy 2 large glasses of wine and the rest of the bottle will be on us.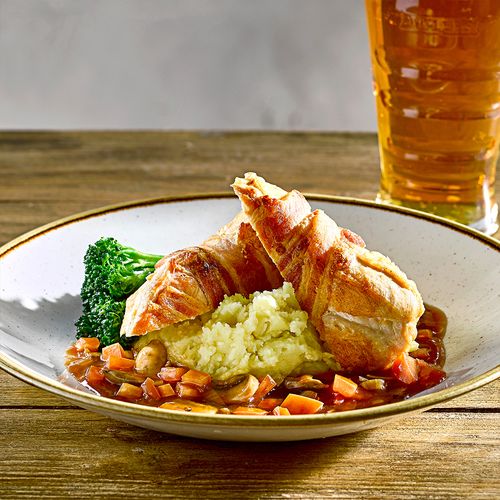 12:00 - 17.00 Monday - Friday
Cosy Lunch
Enjoy a lunch time selection of our classic dishes, 2 courses £14.45/ 3 courses £16.95
EXPLORE THE BELMORE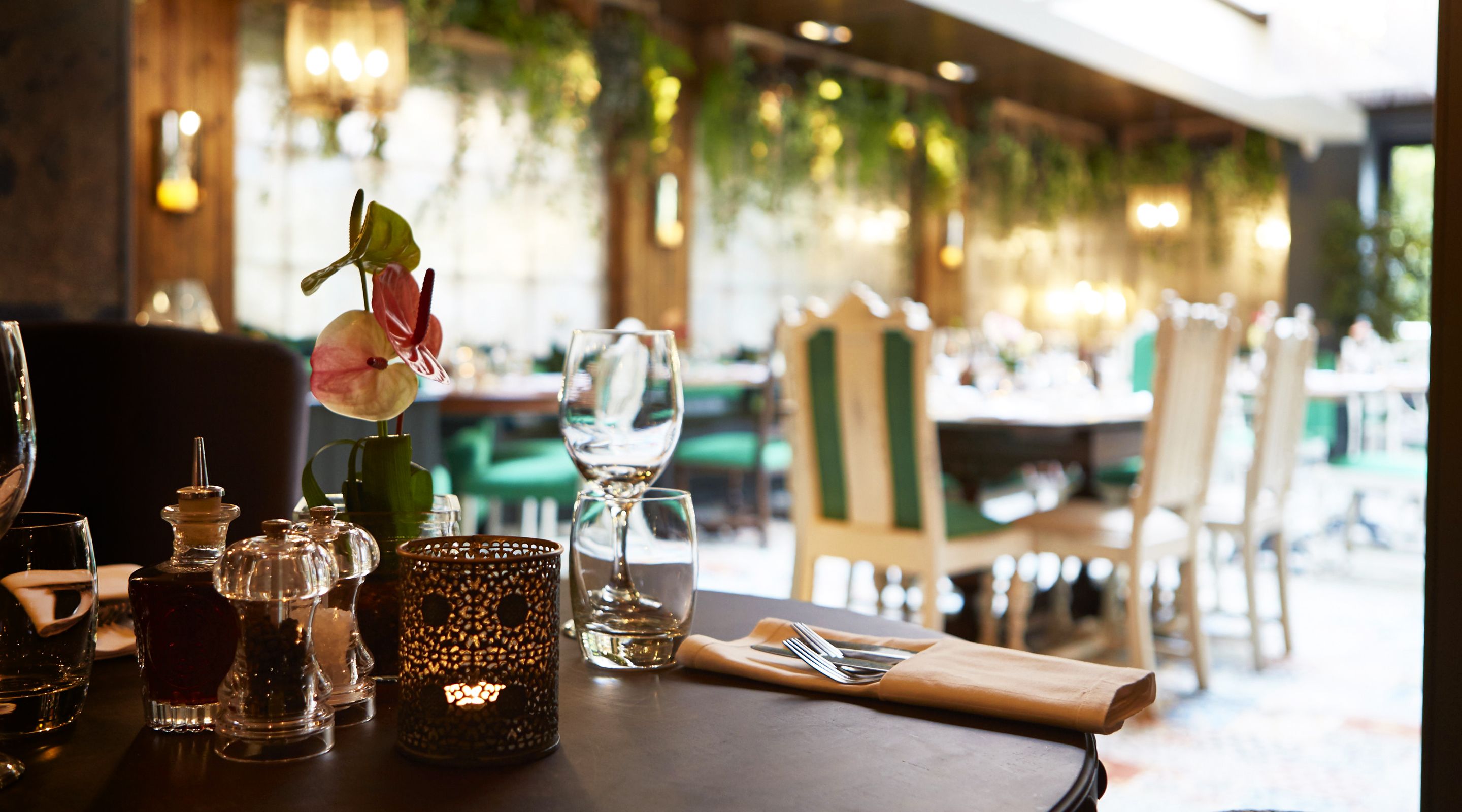 Table for two?
Enjoy a mouth-watering meal in our stylish restaurant. Our unique dining room is definitely picture worthy. With every corner filled with stunning décor to catch your eye, we're perfect for a wine and dine evening.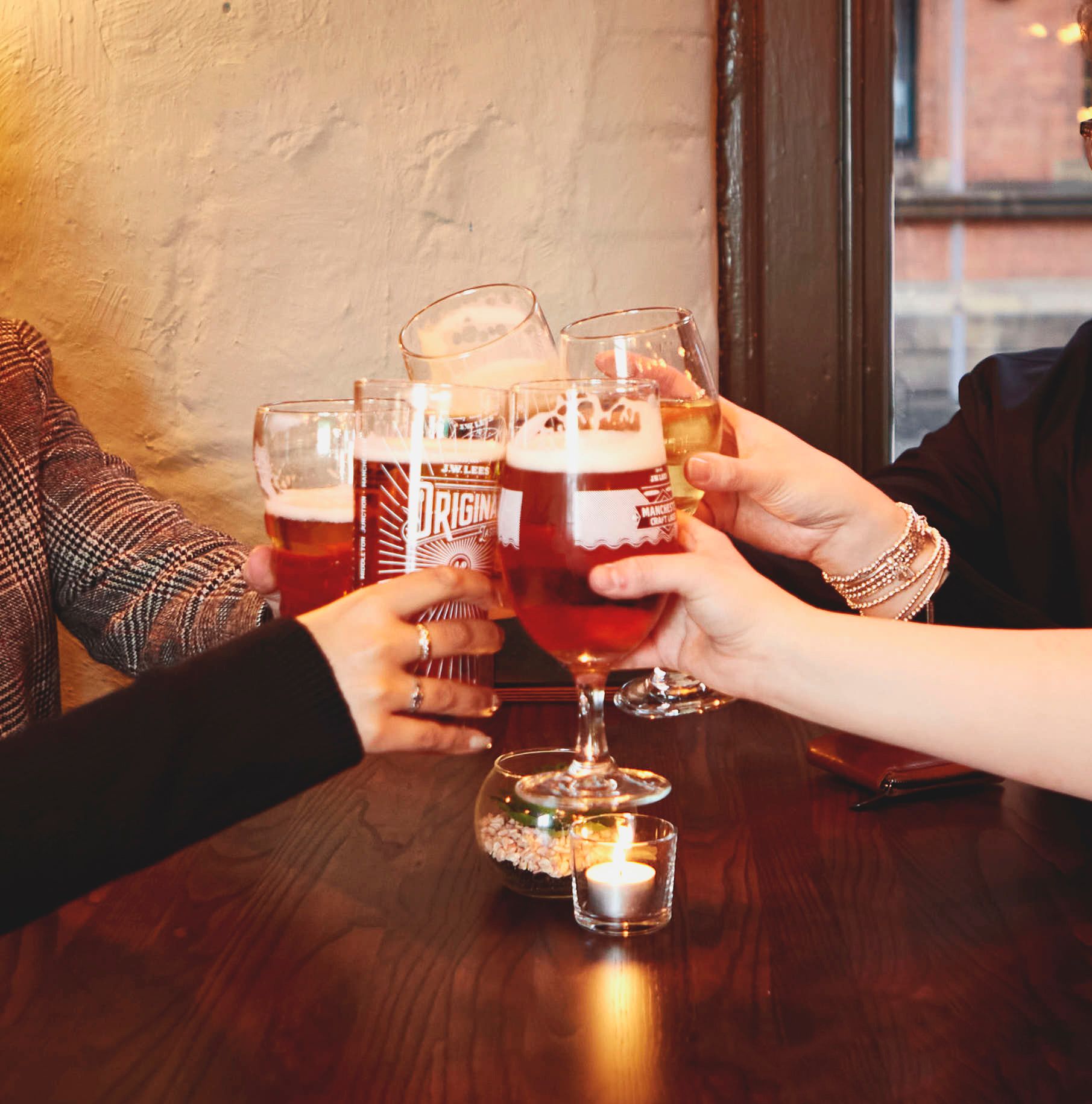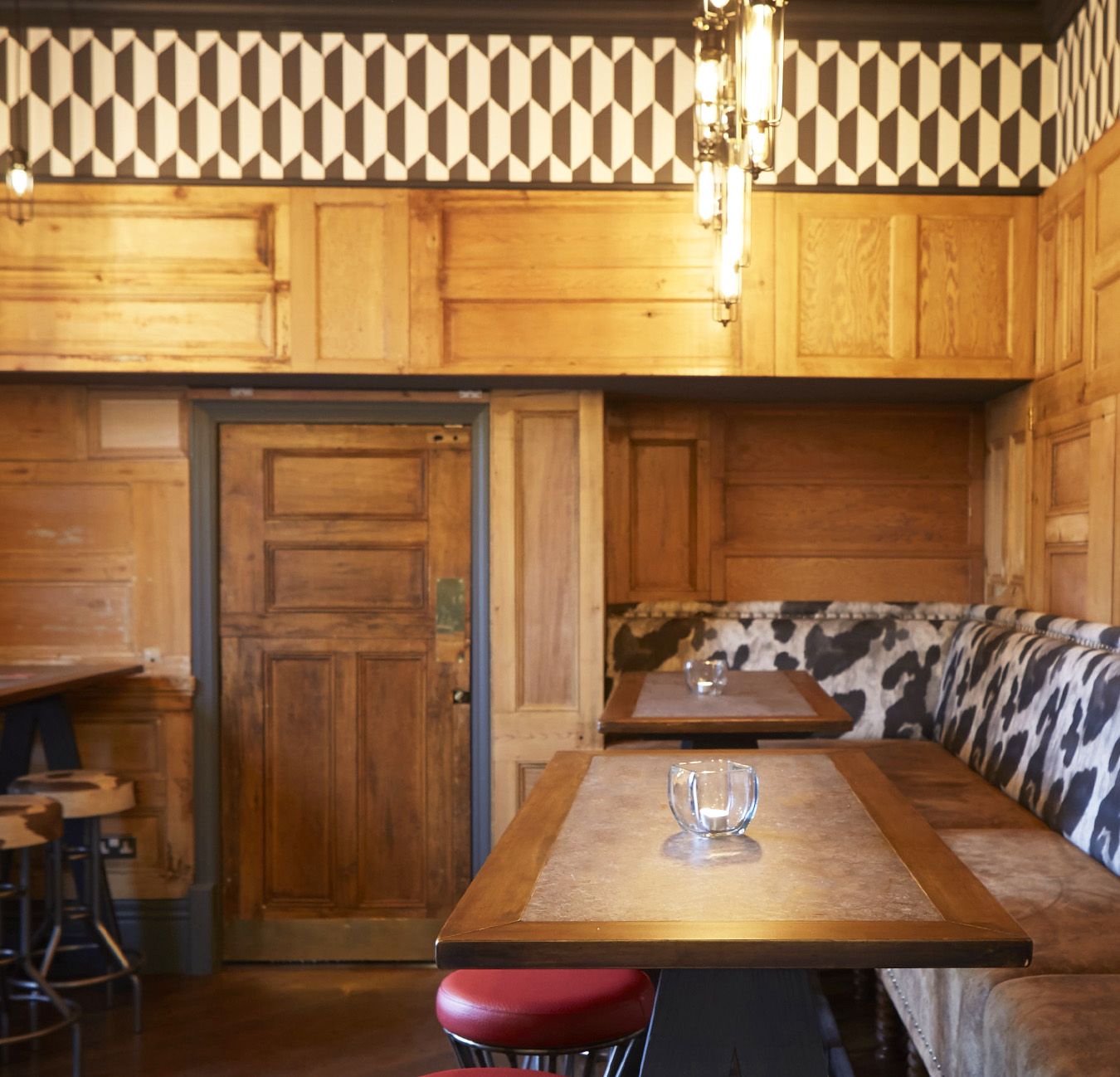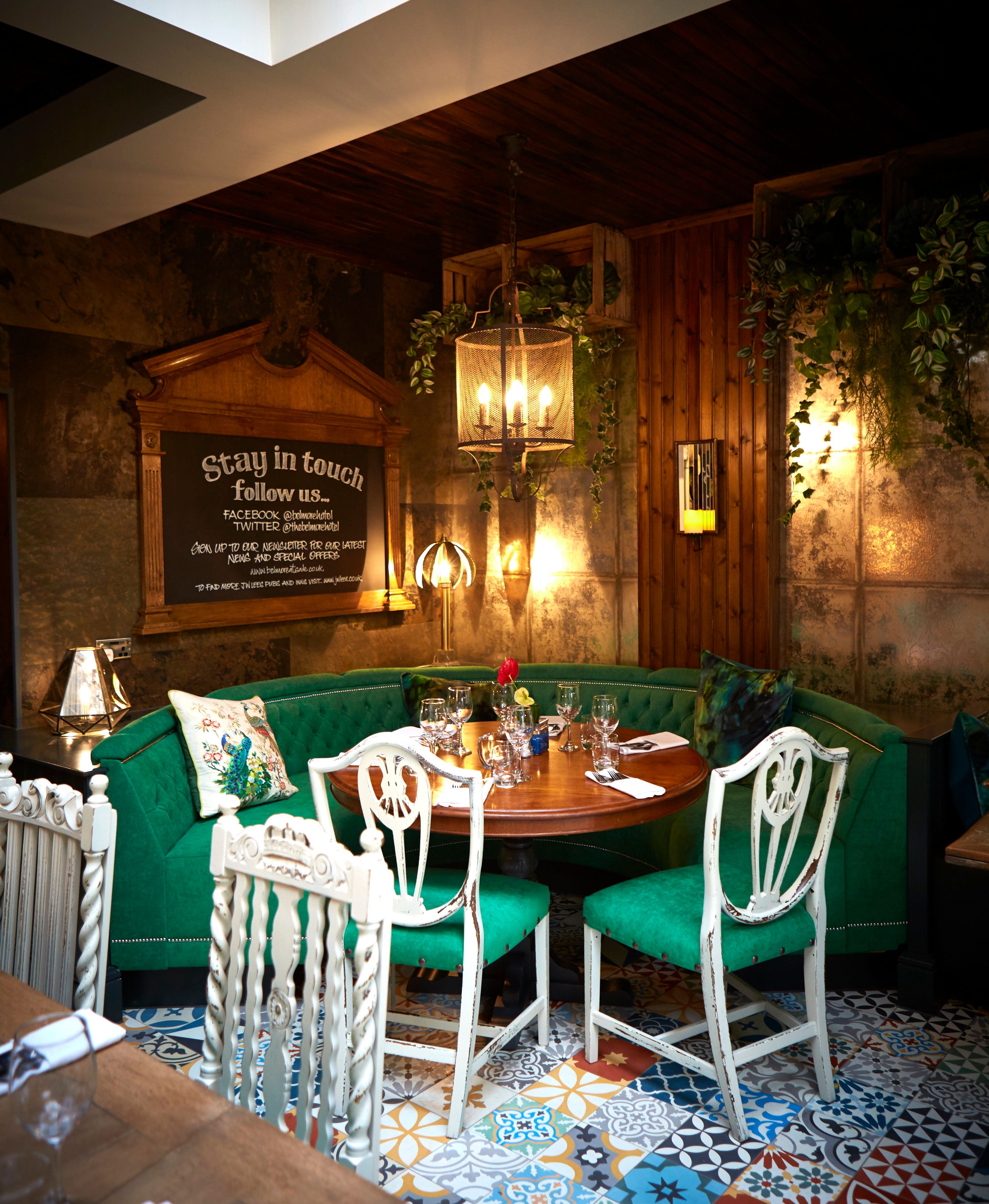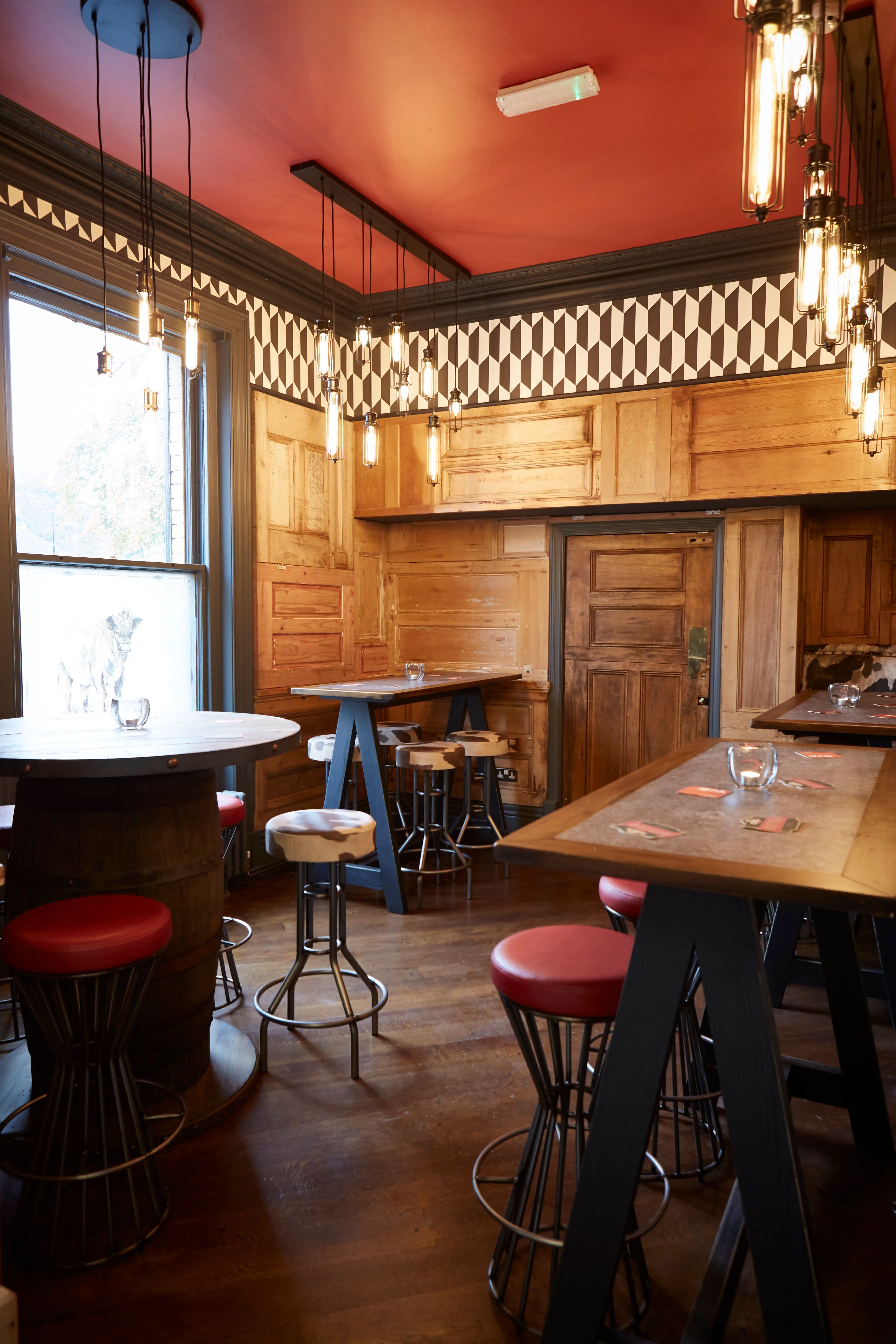 CELEBRATE AT THE BELMORE
Do you have an upcoming special event? You can reserve designated spots in our dining room to enjoy a celebration that you'll be thinking about for years to come.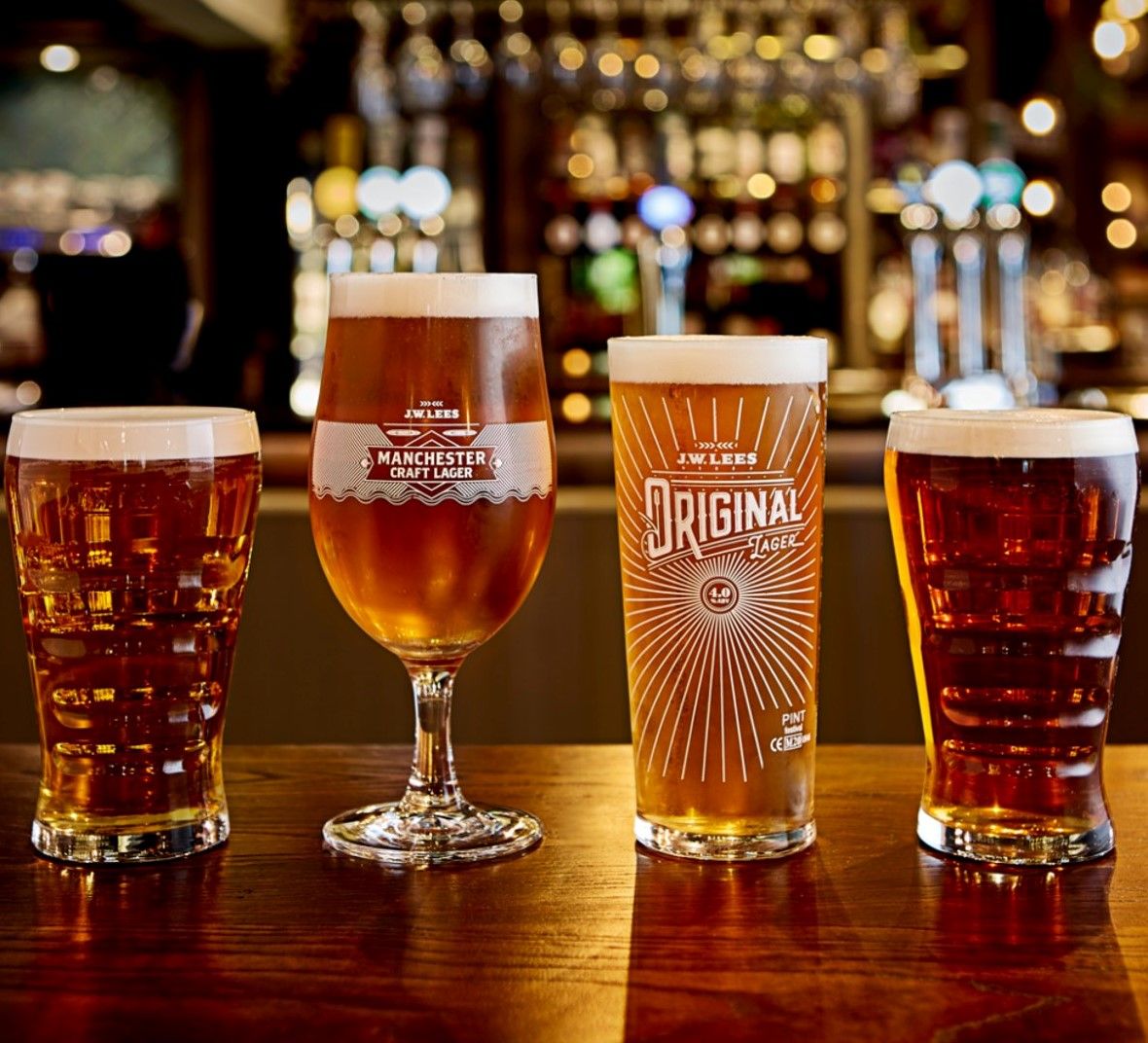 Our Brewery
If you're interested in exploring more of our beers, check out the JW Lees website where you can find out about the full range. From classic cask ales like the iconic Manchester Pale Ale and JW Lees Bitter to our craft lagers – there's something for everyone. We also have our seasonal cask ales and The Boilerhouse microbrewery where we experiment with innovative flavours. There's a huge selection of JW Lees ales and lagers from over 190 years' brewing experience.